1 Comments
Hi friends!
For several days, I am getting these spam comments on my Youtube videos comment pages. Here are few of'em. I am blocking these all usernames because i know these user names have a common user (or may be a team work) who is spamming continuously on videos.
Click the pic to enlarge.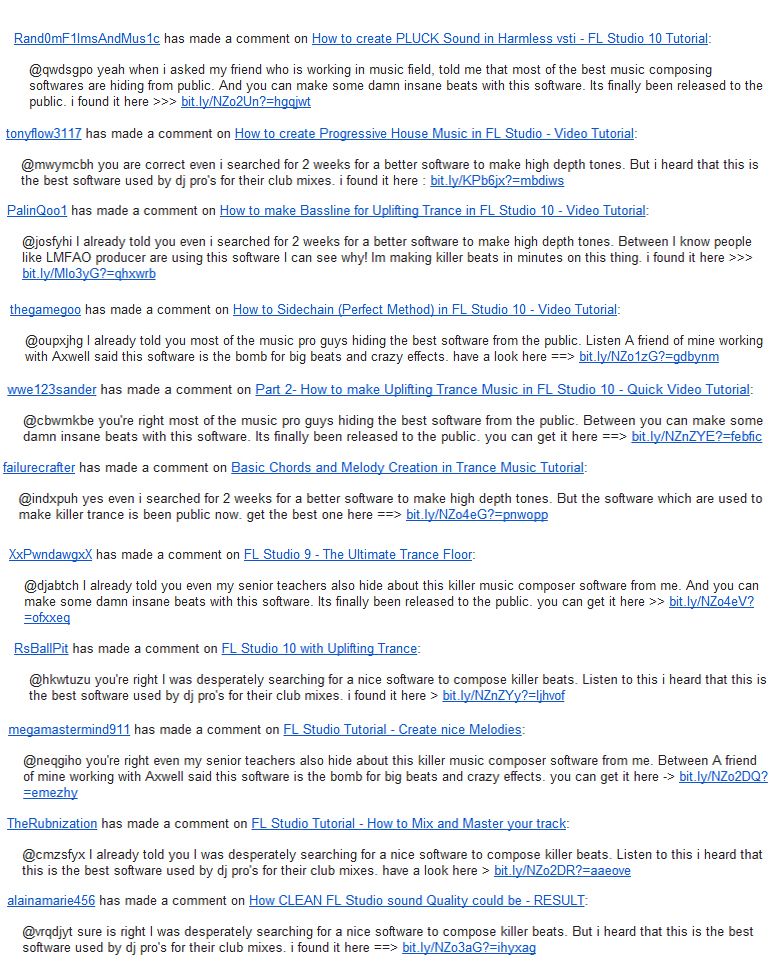 Join this Site for Post updates.