0 Comments
DJ MOSH Says:
Well what should i say about fl studio,amazing software to produce music,user friendly.. not really complicated,
patterned music sequencer with a wide range of effects,plugins,also
support midi devices.
Once you get to know about this d.a.w trust me you will fly you gonna love it for sure.The best thing about this d.a.w is automation clips and this software is
also used by many international producers like Afrojack, Avicii, Deadmau5, Lex Lugar and many more...and i guess fl studio is on the #4 position. So go ahead and use it to make your own music.
I've been working on this d.a.w from past 2 years and i am loving it.
Feel the music Experience the bliss.
Check him out on:
Soundcloud
Youtube
Facebook
---
Rawallon Cardoso Says: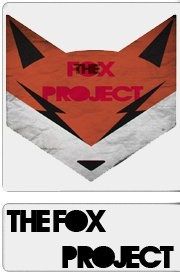 This DAW is just Awesome, in my opinion, one of the powerful and easiest. The way we can arrange a track or just use the piano roll, we can choose if we will use full screen or not (the most coolest thing about FL, in my opinion), out of screen(when we use 2nd screen) or not. And the native plugins (Vst & Vsti) just awesome, they cover all we need to do any kind of genre.
This is best DAW i used so far
Check him out on:
Facebook
Soundcloud
Twitter
---
DJ Spyke Says :
So i started off with flstudio 9 and then upgraded to FL Studio 10. My most favorite aspect of flstudio is the ability to create automation clips, these clips help in pre-programming effects, buildups, volume and other aspects of the song that helps to give it that extra 'human element'. That is, the song actually sounds like i'm there increasing the frequencies of a plugin, or the volume of a channel as the song is playing. Another favorite aspect of the automation clips is for making dubstep effects. While still expermenting, and not to savvy on vinyl, automation clips help me to copy some of the sounds i hear, which i could include in other genres as i go along. Overall, in my opinion, automation clips hels to make the song a whole lot better and realistic, perhaps even professional. And it is great for making something on the go or live.
Check him out on :
Soundcloud
______________________________________________________________________________
Well, I'am using this software from around a year now.
My 1st FL was Fl Studio 9, then upgraded right now i\'ve 10.0.9 producer edition.
I must say that this is really a damn easy software to make music, It have plenty of default "cool" Plug-in's, Effects to use. I use my M-Audio Oxygen 61 MIDI Keyboard, which i use to record melodies/bass-lines etc.
This is BEST, POWERFULL COOLEST DAW for music production. We can mix. master. Only bad thing about this is it doesnt work in MAC. Hope they'll soon release Mac version too.
At last i'd say THIS IS THE BEST DAW I EVER USED !!!
Join this Site for Post updates.