1 Comments
Hi,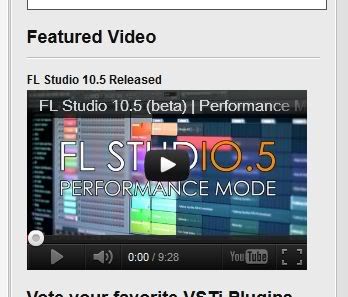 In the contact form given below, you have to post your best track link (only Youtube and SoundCloud) and we'll choose the best one among them to feature. The featured track will be changed every sunday so you are free to send your links anytime. Your video should have a quality sound and made by yourself. I recommend you to send the track which is different from others as we love experimental.
We'll also feature that video as a new post named as "Track of the Week (month).
You can send your links via email at
agnivesh.baghel@live.in

(Click to open Outlook Client)
Click here if you use GMAIL
or here at contact form
Will love to hear from you soon.
Good Luck :)
Join this Site for Post updates.